Vinli Launches Developer Program
September 30, 2014
Vinli is excited to announce the launch of the Vinli Developer Program following a very successful soft launch at TechCrunch Disrupt San Francisco earlier this month. The interest received from consumers, developers and strategic partners has been off the charts! To ensure we can respond to developer interest and build a strong developer-centric offering, we are accelerating our developer evangelism program.
We are proud to announce that Blake Burris will be joining the Vinli team to lead this charge as VP of Developer Evangelism & "Chief Hacktivist". Blake is a serial entrepreneur and a leading expert on evangelism and creating grassroots innovation communities. As founder and CEO of The Cleanweb Initiative, he grew a blog post into a global movement and network of communities, entrepreneurs and startups spanning 25 countries and 45 cities innovating for sustainability including countries such as U.S., U.K., Europe, Russia, Israel, and China. He was the first recipient of Facebook's fbFund in 2008 as CEO of Dynamo Labs. He has also been at the forefront of several key tech movements, including Facebook Developer Garage program and was a developer evangelist at cloud computing leader, Joyent. He was previously Product Manager at Intermec for RFID software. We are excited to have him bring his passion and enthusiasm for innovative technology solutions and developer communities to Vinli.
> "The connected car age is upon us. With Vinli, developers will now have access to a world class platform to develop applications that can make 700 million after-market cars on our roads smart," says Blake. "If anyone questions the potential of this market, just think back to the phones everyone was carrying just a half-dozen years ago - they were really dumb. While phones are fun and useful, I'd like to point entrepreneur's attention to the shear size of the automotive market and the burden of the costs to anyone who owns a car. This is a massive untapped market and the time is now! "
Also joining Blake as Director of Evangelism and Vinli Developer Advocate is Chris George. Having organized and participated in over 20 hackathons on nearly every continent, Chris brings a unique set of industry experiences, a global network of developers and innovators along with a wealth of tech community building expertise to Vinli.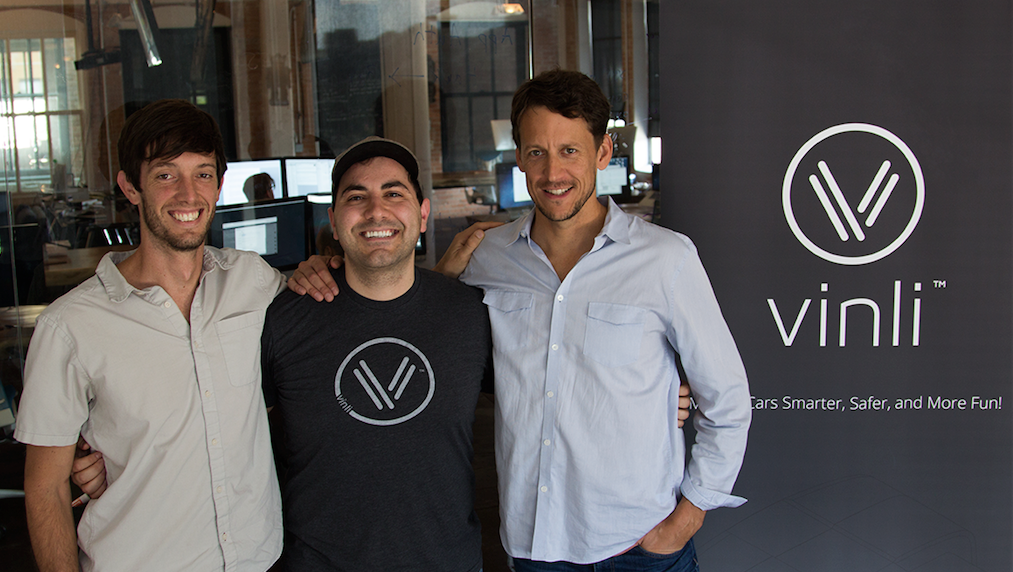 The Developer Program will give developers early access to all the tools needed to build connected car applications including Vinli devices, developer kits and engineering support to help them build apps. Using Vinli's cloud-based services, Web API and mobile SDK's, developers can quickly build new apps and services for the smart car age. As Vinli gears up for a Q1 product launch, we expect to attract and work with a growing group of opportunistic developers. The developers with the most impressive solutions will be highlighted in "Vinli Spotlights," featured in the Vinli Catalog and other marketing for launch. Developers are encouraged to join the Vinli Developer Program today and to submit app ideas for early access to Vinli's API's, backpack and hands-on engineering support. Please follow Vinli's developer Twitter account to keep up with the latest news. For further inquiries, please contact info@vin.li