Introducing the My Vinli Dashboard
March 03, 2016
If the eyes are the window to the soul, the dashboard is the window to your car's soul. It tells you how fast you're going, how much fuel you have, and when there's something wrong under the hood. The dashboard is your car's control panel. Without it, you're driving blind.
That's why we've been working on amping up the My Vinli app's dashboard, to give you a deeper look at your journey with us.
Over the past few months, we have been listening to your feedback and working to bring you a fresh-new update to the My Vinli app. Until now, the My Vinli app registered your device, helped you to discover new apps in the Vinli App Catalogue and configured your in-car WiFi settings. That's not quite driving blind - but now we're ready to show you a lot more of the data and insight you've been asking for.
So, without further ado, we're excited to introduce the new My Vinli dashboard!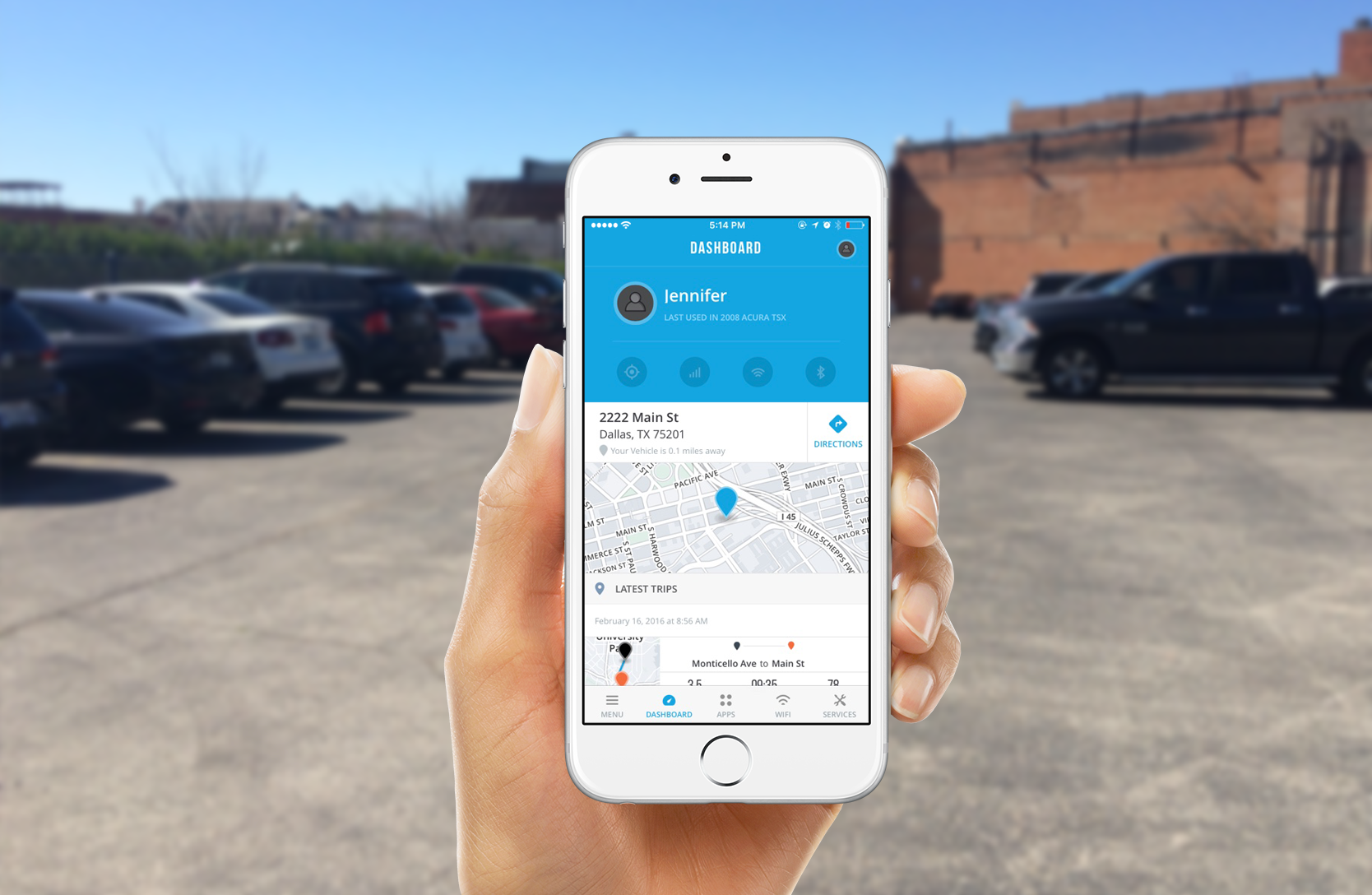 Vehicle Location
Are you living in a real-life Dude, Where's My Car?, only even less funny? Good news. If Vinli is plugged into your car, the My Vinli dashboard can now show you the last location where your Vinli was active - in other words, where you parked. No more stalking the rows of parked cars. No more parking garage odysseys. My Vinli gives you precise directions so you can find your car and get going.
Latest Trips
Looking for the perfect route to work? With the new My Vinli dashboard always syncing your latest trip, you can experiment with your daily drives. It reports accurate data about the route you took to get from point A to point B, including time, distance, and number of stops along the way. Is Route 1 on Tuesdays at 7:30AM quicker than taking Route 3? Maybe you hit fewer red lights on Route 2 than the other routes combined. Now My Vinli gives you the data to make that call.
Driving Performance
Everybody thinks they're a good driver. Vinli knows. The new app dashboard shows you your personal driving report card. Go ahead and brag about it to your friends about how you're an A+ driver. We'll back you up. But watch out! Every hard brake, quick acceleration, and sharp turn will negatively affect your score.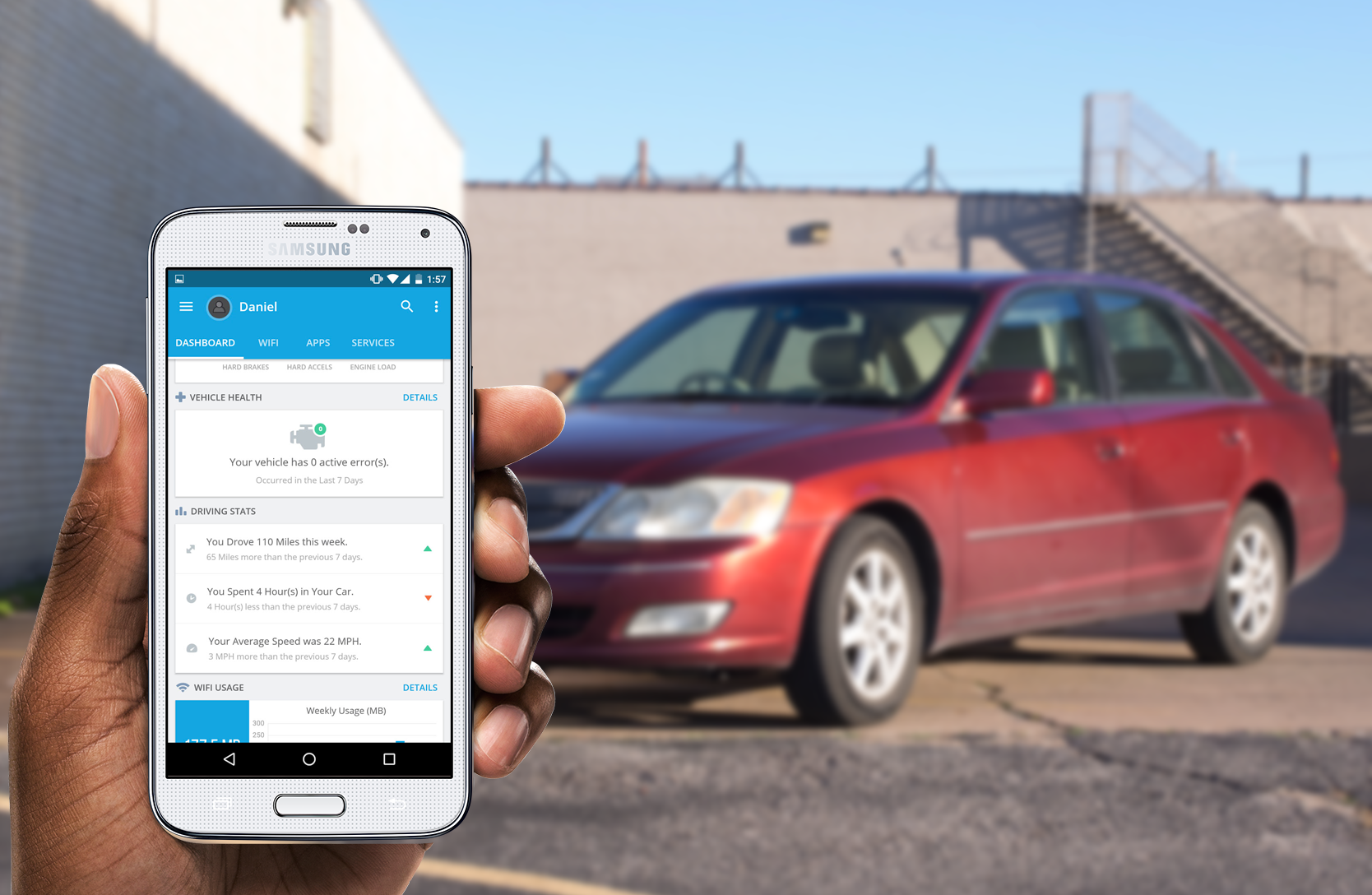 Vehicle Health
Nothing's worse than realizing there's a problem with your car… when it's too late. Good thing Vinli's on top of it! Whenever Vinli detects an error, the issue will automatically be added under the "Vehicle Health" tab on your dashboard for you to view. And when you take it to the mechanic, you'll be armed with more knowledge than ever before. What's going on under the hood shouldn't be a mystery.
Driving Stats
Just how long do you spend in your car, anyway? How many miles do you cover every week? How fast do you drive? It's all there on the My Vinli dashboard. And it compares to the previous week to let you know how your driving patterns have changed.
WiFi Usage
Everyone loves a good ol' fashioned bar graph! To help you keep track of how much data you and your passengers are using, we've added a bar graph to show your daily consumption. You can see at a glance how much data you use during your commute to work, or how much the young ones are consuming in the backseat. And you'll know when it's time to fill 'er up.
We think you'll be amazed at how much more you can do with My Vinli now. Ready to check it out? Updates are available now for both iOS and Android apps.